Would you like to start by giving a brief introduction of yourself?
Hey my name is Landis. I am a music producer/DJ born and raised in South Florida (an hour from miami). People describe my music as feel good house with a twist. I also run the record label Fresh Squeeze with Hexagon as well as a music and DJ Acadamey "Wired Sound Academy"!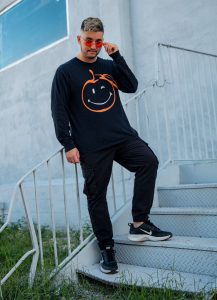 Leading up to this place in your life and career, what would you say were some of the most important events that got you here?
Theres never been a defined moment but some of my favorites have been playing EDC Vegas/Orlando, charting on Billboard, landing my song in a major T-Mobile commercial and traveling to play shows in Europe! My career has been a series of people (record labels/managers etc.) hearing my music from other people than hitting me up about the music Im making to see if we can work together.
What is your approach to creating original music? What DAW do you use?
I am on Ableton. Music for me is more about piecing together a puzzle than raw creation. I usually discover a sound or hear a vocal that gets my ear. Than I go down a rabbit hole of how to bring that sound/vocal to the forefront of the record & make the listener pay attention to what I want them to pay attention to while keeping a certain vibe/tone in the record.
Can you tell us little more about your new record label Fresh Squeeze? What type of music can people expect?
So FS (fresh squeeze) is my new imprint with Don Diablo's label Hexagon. It has always been my goal to create a community around my music and discover new artists along the way. With Fresh Squeeze I try and release only music I would play out & keep it feel good/high energy like my DJ sets. Alot of the music has a traditional house feel to it because it is a sound I just cant get enough of.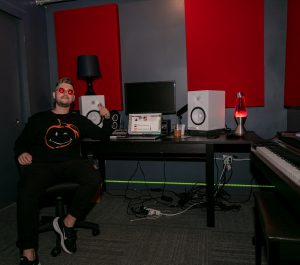 You are also a co-founder of DJ/production school Wired Sound Academy, what type of courses do you offer? 
Yes Wired is based in South Florida and we have been up and running for about a year. It really is more than an academy the goal is to bring the SOFLO music industry together and build up a community of artists. We are always doing meetups/events for industry people to network. We offer courses on DJ'ing, Remixing/Editing Audio, Music Production, Mixing & Mastering and each course has marketing/music business advice tied in. We also are working with local venues to get our DJ's booked once they graduate!
If you could pick one venue in the world to play, where would it be?
Probably Tomorrowland in Belgium, just feel like there are fans out there that I have never met that I would love to vibe with and also Belgium just looks unreal.
Do you have a promo email where artists can send you music?
Yes freshsqueezehq@gmail.com 😉
Check out the latest track from Landis "Wasting Time" out now on Fresh Squeeze.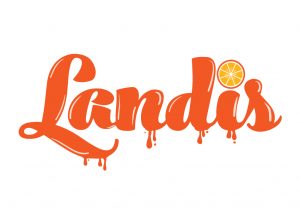 soundcloud.com/landisofficial
facebook.com/landisofficial
instagram.com/landisofficial
twitter.com/landisofficial